We're a diverse bunch that can't help but help.
Our team of experts embodies various skill sets, complementary specialisations and many points-of-view. Whether you need us to decipher accounting jargon or you just want to run an idea past us – we're only a call away.
Let's Talk
We're a diverse bunch that can't help but help.
Our team of experts embodies various skill sets, complementary specialisations and many points-of-view. Whether you need us to decipher accounting jargon or you just want to run an idea past us – we're only a call away.
Let's Talk
As strong believers in community, we know great things happen when we work together. By bringing clarity to your finances, encouraging growth and unleashing your potential – we empower and enable you to live your best life yet.
The simple things in life are the most valuable. Family, compassion and kindness; these are the foundations upon which we work. When you work with us, you become part of our family.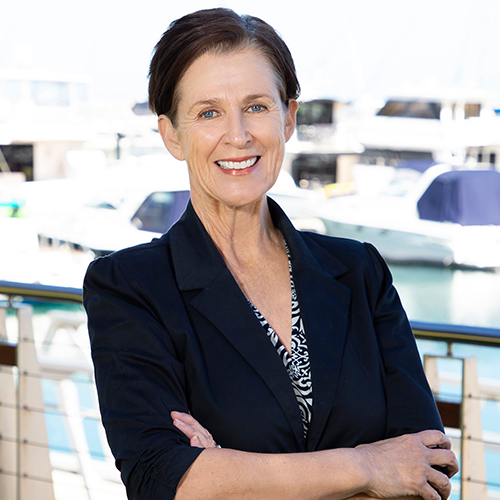 Meet Anne – our principal and founding partner. Everyone knows Anne loves the Ocean – she lives in North Coogee with her husband of 40 years – Rick. They have 3 daughters – and 2 adored grandsons who are the apple of their Nan's eye.
In 2005 Anne opened her own financial planning business - to put her skills and passion for helping clients achieve their financial dreams into practice - and continues to work closely with clients to build wealth and security for their families and businesses.
The practice now has 3 advisers (one who is Anne's son-in-law). Anne continues to work with clients to deliver personalised services and cement relationships.
Apart from her exceptional financial planning skills, Anne loves to cook for family and friends.
Anne has a Diploma and Advanced Diploma of Financial Services.
Fun Fact – Anne holds the boat record for a Dhufish – 16Kg's
Interests – Cooking and eating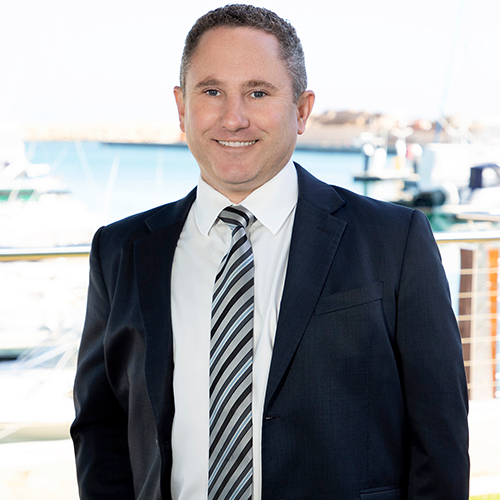 With over 15 years public accounting and consulting experience, Bradley has diverse knowledge across the accounting and taxation spectrum. Bradley has worked for the largest accounting organisations in Australia dealing with privately owned business and high net worth individuals. He has a particular focus on advising clients how to maximise superannuation as an overall tax and wealth management strategy. Bradley's experience also extended to advising; business start-ups, tax planning, business restructuring, day to day business and tax office compliance management and implementing business profitability and efficiency improvements to companies. Bradley holds a Bachelor of Commerce from Curtin University, Western Australia and is a member of the Institute of Chartered Accountants ANZ. He is also a Chartered Tax Adviser & Registered Tax Agent.
Fun Fact – World record holder in Lawn Bowls
Interests – Aviation, Golf & Lawn Mowers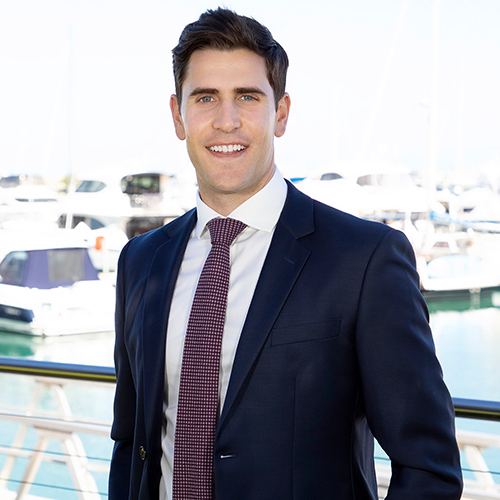 Josh's passion is financial planning and helping clients achieve all that is important to them. He enjoys working closely with clients by helping them achieve both their financial and lifestyle goals and objectives. Outside of work, Josh enjoys spending time with his wife, young son, family and friends. Josh is a sporting enthusiast, he enjoys playing football, watching sports and living an active lifestyle.
Josh specialises in providing a range of advice and focuses his attention on helping clients achieve a higher level of financial security and certainty.
Fun Fact – My Wife and Mum are both school teachers and I am half Scottish
Interests – Being active, supporting the Eagles, spending time with family and friends, playing football and cricket.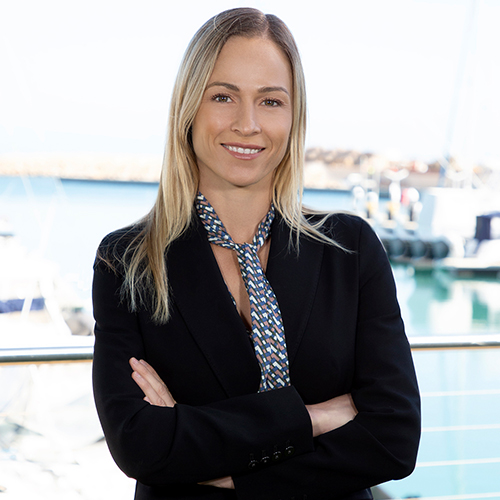 Rebecca joined Coral Horizon Finance in March 2011. She is highly focused on the business's valuable clients and their expectations. Rebecca holds a Certificate IV in Finance and Mortgage Broking and a Certificate IV in Property Services (Real Estate). Rebecca's previous experience includes a number of years in a senior management position of State Visual Merchandising Manager, where she played a pivotal role in managing people, and developed a vast range of skills within management. During her time in this role she received her Certificate IV in Leadership and Management. Outside of work, Rebecca enjoys camping and spending time with friends and family. She also enjoys fashion and shopping.
Fun Fact – Can make the best scones in WA
Interests – BMX & F45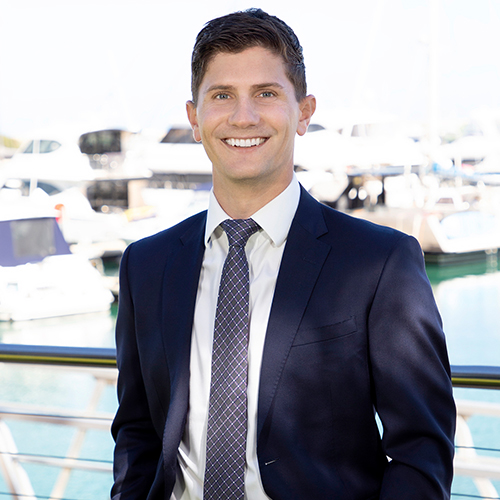 Kieran has been involved in the provision of financial advice since 2014. Over this time, he has built extensive knowledge in all key areas of the financial planning process. Kieran is passionate about working closely with his clients to help them achieve their lifestyle objectives which in turn helps to remove the stress and uncertainty that comes with managing their financial affairs.
Away from work, Kieran leads an active lifestyle and enjoys spending time with his family and friends. Kieran is a keen sportsman, playing football in the winter and cricket and golf in the summer.
Fun Fact – Kieran has a partial ownership in 3 race horses, unfortunately none of them are very fast.
Interests – Away from work Kieran enjoys learning the guitar, keeping active by playing Footy in the winter and Cricket / Golf in the summer.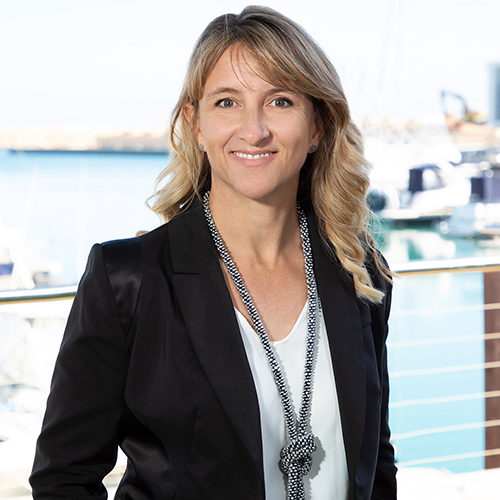 Samantha has over 25 years' experience in client services and book keeping, dealing with a varied range of clientele. Sam has extensive knowledge of a variety of small business accounting packages and Microsoft Office. She has also owned her own businesses for the past 20 years, jointly with her husband, so understands what a small business requires with regards to book keeping and tax management. Samantha is a fully qualified High School Maths teacher and holds a Bachelor of Education from Curtin University.
Fun Fact – Sam has a fear of heights but managed to jump out of a plane!
Interests – Running & Fitness, Reading, Puzzles & Brainteasers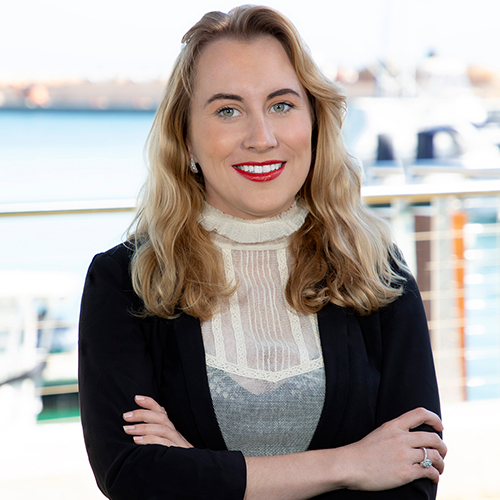 I am a Client Relations Manager here are Coral Horizon Finance with the focus on assisting both clients and the advisers within the office – Anne, Josh and Kieran. The key focus is on administration and implementation of client work. I have been a member of the team since I joined in January 2019 and I am thoroughly enjoying working within the business.
Having completed an Honours degree in Economics from Murdoch University, I continue to undertake further professional studies - including an Advanced Diploma in Financial Planning from Kaplan Professional, with the aim to continue ongoing professional development within the financial services industry.
I have been working within the wealth management and financial advice industry since 2015. My primary focus at Coral Horizon Finance is to assist client's achieve their financial objectives and lifestyle goals, which is a great feeling and something that I am very proud about as it makes attending work everyday very enjoyable. I have a passion for what I do - helping clients and the overall business grow. In this role I get to meet a broad range of people from all walks of life and assist them with their enquiries.
Fun Fact – I believe that keeping fit and having a social life outside of work is important – enjoy visiting family, friends and going out to a new venue in town, going to the beach or attending music and art events are only a few of the things I like to do, the list does go on.
Interests – I also love to travel when possible and would like to continue my adventures overseas, as do many others - in the great world we live in.
Are you ready? Let us help you create a custom solution for your business today.
Whether you want local small business accounting, bookkeeping, tax consulting, business advisory services or a trusted financial concierge, we'll take care of business!